The onboarding dashboard
Abstract
An overview of the onboarding dashboard that guides you through the steps to get started with Moosend.
When you log in to Moosend for the first time after creating your account, you are presented with the onboarding dashboard.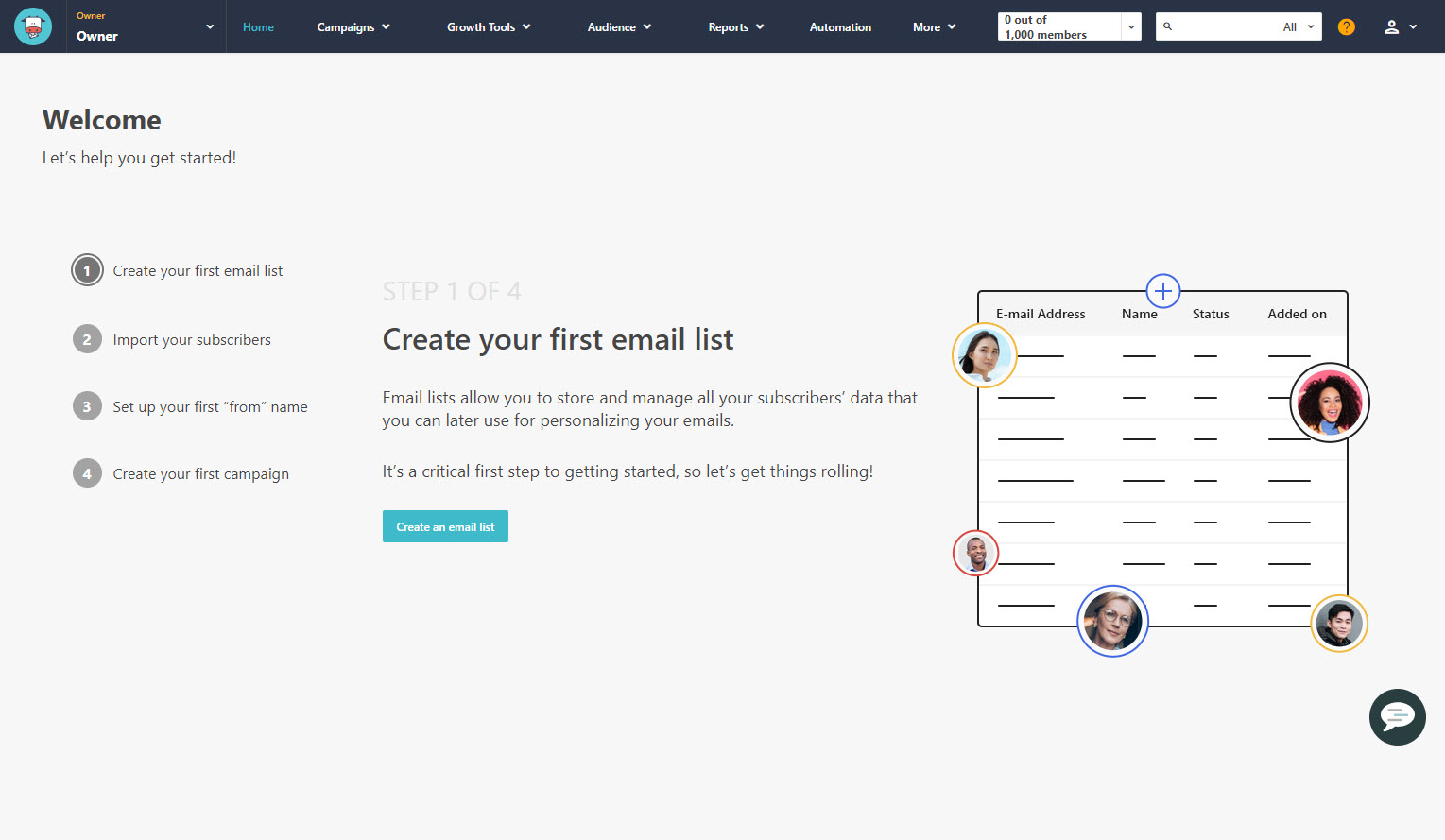 This dashboard is designed to provide easy navigation through the onboarding process. It features numbered items on the left side, providing quick access to any of the steps required to get started with Moosend. 
Every step includes a button that takes you to the next window or page, where you can complete the necessary actions for that step.
After you complete a step, you can click Home on the menu bar to return to the onboarding dashboard. From there, you can continue with the remaining steps in any order that you choose.